Sell a Catalytic Converter
We buy catalytic converters in Rochester, NY
Looking to get some cash for your catalytic converter? Our Rochester salvage yard will buy it.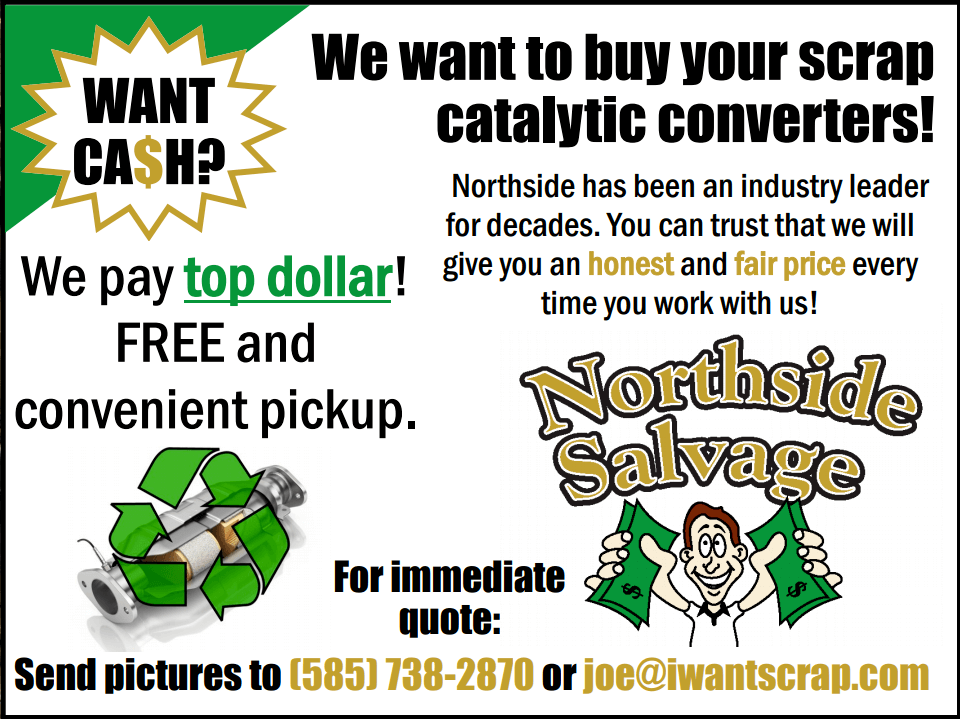 Why sell your catalytic converter to us?
We're Knowledgeable – Our resources allow us to grade catalytic converters properly, allowing us to give you the best price in town!
Experience – Although catalytic converter recycling is a new territory for a lot of scrap yards, it isn't for us. We buy, sell, and recycle catalytic converters all the time.
We're Top Rated – If you want to get the absolute best price for your catalytic converter in the Rochester area, then come to us. There's a reason why we have a near perfect rating on Google!